COMMON CAMERA TERMS EXPLAINED


Cameras in smartphones are getting better and better year by year. Whenever you compare two smartphones Cameras you must have seen some terms which looks tough to understand. In this post we going to see what are those common camera related terms and explain them in a easy language.
here we are going to answer:
what is sensor?

what is aperture in a smartphone?

what OIS do?

how autofocus in smartphone works?

how flash work in a smartphone?

how important is Image Processing?
So whenever you talk about camera the most important component of it is the sensor.
SENSOR
SENSOR in smartphone are mainly of two types
1. CMOS
2. BSI

The BSI sensor is better in comparison to CMOS this gives better brighter picture. One more term used in the sensor is the sensor size you must seen a number when sensor size is mentioned 1/2.6, 1/1.4 etc so lesser the number in denominator the bigger sensor size and pixel size will also be Big and that will produce better picture so bigger is better.
APERTURE
You must seen APERTURE is written as f/1.8 or f/2.0 or f/2.2 etc so here the f = focal length of the camera lens and the no. In the denominator is diameter of the opening (hole) in the camera so here
The lesser the no. in denominator the bigger the will be the opening off the cameras so it will be able to capture more light and click better low light images and good potrate photos. In DSLR the aperture can be varied but in smartphones only SAMSUNG S SERIES after GALAXY S8 and GALAXY NOTE Series after NOTE 8 have variable APERTURE lenses where aperture can vary from f/1.5 to f/2.4





LENS
In smartphones these days this does effect a photo quality. you must have heard of CARL ZESUS which Nokia uses. It's difficult to compare the lenses individually.
OIS
OIS means optical image stabilization if a smartphone camera has OIS then it will help image to stabilize. When you click a photo and your hand shakes here OIS will stabilize your photo and image produced will not be blurry because of OIS. OIS also help in stabilizing the in video recording so videos. So if phone has OIS then it will record more stable videos while camera is moving compared to a phone which does not have OIS.


FOCUS TECHNOLOGY
You must have heard about laser autofocus, phase detection autofocus,and normal autofocus. LASER AUTOFOCUS is best of all three.

LASER AUTOFOCUS
This is an component hidden behind the camera which shoots a array of beams in a large area these beam travels and hits the subject and reflect back to the cameras suppose when you click a photo of a person standing at some distance from the camera and there is a wall behind that person which is a couple of feets away from him so here the LASER AUTOFOCUS will spread a beam some part of the beams will hit the person and some will go to the wall and then reflect back to the camera here it calculates the distances of the person and the wall and understands that the person which is near is main subject and understand its structure so it adjust the parameters and keeps the focus on the person.
And when you use tap to focus the beams go to the tap area and reflect back calculate the distance and adjust the focus on the tapes area.




PHASE DETECTION AUTOFOCUS(PDAF)
This is now seen in lot of smartphones. In this the camera detects the light coming from the subject and tries to keep the phase same so that the focus gets locked and you can click a picture.




NORMAL AUTOFOCUS
It works on the basis of contrast. It sees the difference between the contrast of the subject and the background and focus on the subject. In dark scenes it first flashes the flash to identify the contrast differences and then picture is clicked. Sometimes its difficult to focus with this simple autofocus because it does not ave any LASER or phase detection.


FLASH
There are three types of LED FLASH that are used SINGLE LED FLASH,DUAL LED FLASH AND DUAL TONE LED FLASH.
SINGLE LED FLASH this flash has an single LED so you get a less light when you tirn the flash on
DUAL LED falsh two LEDs which give more light and helps in clicking brighter photos
DUAL TONE LED flash this has two LEDs but of different colour temperature on is cool led (blue light) and second is warm (yellow light) so when you click the photo and turn the flash on the mixes the intensity of both the lights according to the subject and gives natural image.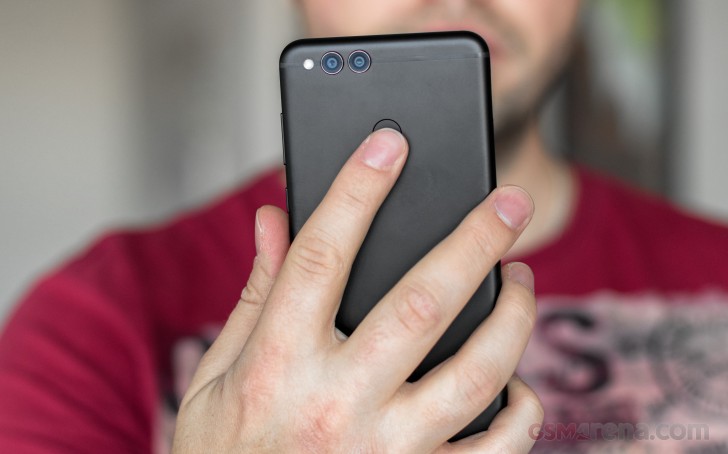 IMAGE PROCESSING
This is one the most important things in production a good or bad image. Every company uses different images processing. Google and Apple has good image processing software which gives a lot of details after you click an image. Samsung tends to provide a bit more saturation to the images and honor tend to fade the natural colours a bit. So even if two smartphone has same camera configuration but have different image processing software then the images will look different. So even after having a good hardware bad image processing can decrease the quality of the photos. And with average hardware and good image processing software good quality photos can be produced.


Every factor effect the overall image quality of a smartphone all the terms that we discussed affect the photo quality.
So we hope that you have understood all these terms and if you liked the content please share and subscribe to our newsletter for stay updated.